Timely and Accurate Business Information
For a smooth running business


Timely and Accurate Business Information
Management Information ​System

Timely information is the main concern for any business. In the ever-changing business scenario, it is vital for every organisation to have a proper and effective management information system.

Frankly speaking, for any business to function properly, it is essential to have a good management information system.
This article aims at addressing the main concern of businesses and enlightens you about how timely and accurate information helps to manage businesses better.


Contents


What are the problems facing businesses today?
1. Data Accuracy
2. Bureaucracy
3. Close Monitoring
Solutions to business challenges
What's The Next Step?
50,000+ companies run Odoo to grow their businesses.
Join us and make your company a better place.
What is Timely Information?

Timely information is the kind of information you can use to make decisions. It's not just any old piece of data—it's the kind that helps you make the right decision.
In business, timely information is typically used in a decision-making process called "decision analysis." In this process, you analyze a set of facts to determine which option is. mo t likely to produce a desired outcome. You can use it for making strategic decisions about your company or for making tactical ones about how to run your day-to-day operations.
What is Timely Information?
Timely information is the kind of information you can use to make decisions. It's not just any old piece of data—it's the kind that helps you make the right decision. In business, timely information is typically used in a decision-making process called "decision analysis." In this process, you analyze a set of facts to determine which option is most likely to produce a desired outcome. You can use it for making strategic decisions about your company or for making tactical ones about how to run your day-to-day operations.


Why is Information Important in Business?

Information is important in business because it allows for greater efficiency and effectiveness. Businesses are constantly looking for new ways to reduce costs and increase profits, which means that they need to be able to access a wide range of information quickly. This allows them to be more efficient with their time and resources, allowing them to focus on what they do best: providing goods and/or service

What are the problems facing businesses today?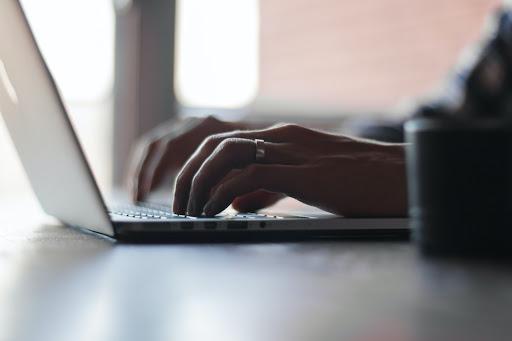 Data Accuracy
Spreadsheet Overload

Spreadsheets are one of the most common issues faced by small business owners today. According to recent statistics , about 71 percent of organisations depend on spreadsheets for collecting data. 60% of them spend a lot of time cleaning up and collating data. Furthermore, 97 percent of them lose sleep over missing deadlines and make certain mistakes.

When you work with spreadsheets, you have to maintain a lot of manual records. It is unavoidable that you'll make errors now and then.

Multiple Versions
In today's business scenario, businesses have to maintain multiple versions of spreadsheets on their computers. This also transcends to multiple silos of information from various departments in the same organisation.
Your business has multiple excel sheets that track essential company data. You might also have documents that keep track of sales leads and contacts, or PDFs of customer details. All of this information is scattered across various documents. Today, digitising these could save you from losing critical data in the future.
Different Silos of Information
Every department has its own silo of information - this leads to redundancy of effort. Employees duplicate data entry because they're unaware that it's already been done, and suppliers and partners are unable to access key information because their system isn't integrated into the company's system.
Single Version of the Truth
Data is the lifeblood of any organisation. It is the currency that powers insights and makes data-driven decisions. But in most cases, this data is lying on different platforms which makes it hard to develop a clear picture or single version of truth.



Paper

In today's era, paper is no longer the preferred medium for storing and saving data. Using paper for handling data is a laborious process. Paper based working methods is associated with risks such as the risk of destroying important documents, loss or theft, difficulties in data retrieval etc.
Access to Gatekeeper of Information

Information is important in any organisation. From identifying problems to communicating effectively, all tasks require knowledge. Yet in today's increasingly competitive and globalised world, it can be challenging to access even the most basic information from within the confines of an organisation.

Unfortunately, even in very large organisations information is so compartmentalised that you can hardly find the person who can answer your question or solve your problem. It becomes vital to access these resources promptly. For this reason, businesses need a good information storage mechanism that can be accessed timely when necessary.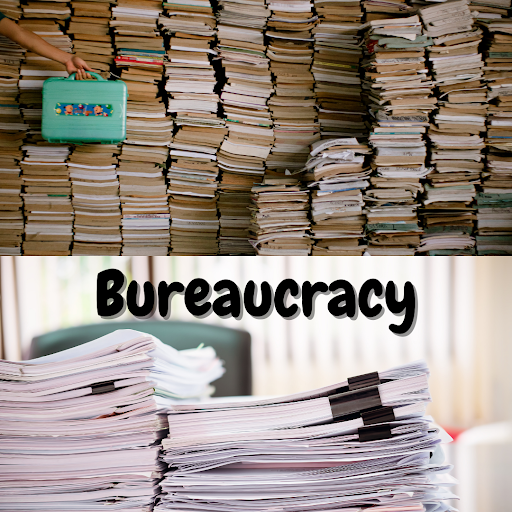 Chasing Information within an Organisation. Loss of productivity

Most businesses continue to fall short when it comes to productivity and output. This may be due to a variety of factors. However, the most important factor is the lack of utilising technology to optimise your business process and operations.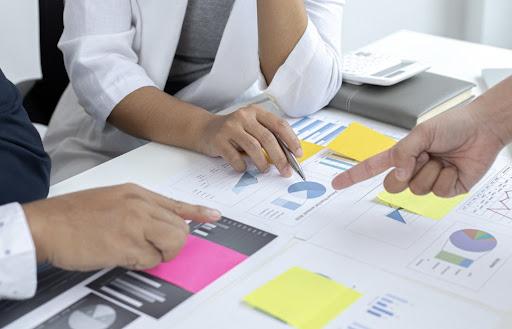 Close Monitoring
Real-time Events and Pulse of the Business

We live in an interconnected world where every second makes a difference. The same is true of businesses. Businesses need to be quick on their feet and perform at their optimum best in the dog-eat-dog competitive world.

Being a business owner, you are constantly striving to make your businesses more productive and successful. This is where responsible business decisions come into the picture.

The real-time world of data and events can provide amazing insights. It can help you stay on top of the latest business trends in real-time. It can also help in achieving common objectives such as developing better customer relationships or improving internal processes.

Head Off "Unwanted Events"
Unwanted events are problems that you don't know you have. They occur in every business and can be detrimental without prior preparation. Whether you are a small business owner or a big corporation, you want to avoid such events due to the loss of reputation, revenue, clients, customers and time associated with these.

First Hand Financial Reporting
We live in a digital age where the immediacy of certain matters makes information reporting crucial. Financial reporting and its process is very complex for many businesses. Maintaining updated financial records which can be always accessed and used for evidence, should an organisation be questioned in any of their decisions is important.

The various problems pertaining to financial reports are; maintaining the authenticity; proper timing; and timely availability.

Accurate Strategic Planning
While strategists are concerned with predicting the future, it is much more useful to understand the present and make decisions based on the current situation. It's also important to understand the problems faced by your business today so you can confidently avoid costly effects which can hinder rapid growth.
Solutions To Business Challenges
Timely Information

As a result of the aforementioned challenges faced by businesses today, erpSOFTapp has created strategic solutions to those pending challenges. Central to solving these is the erpSOFTapp EPIC (erpSOFTapp Process Improvement and Controls) process.

erpSOFTapp EPIC process believes in providing value-added solutions to clients through a partnership approach. The underlying concept behind EPIC is to bring order to enterprise processes with Odoo ERP which enhances the ability of businesses to smoothly conduct their daily tasks. The many benefits and approaches towards this ERP strategy in solving business challenges are;

Enforcement of Data Consistency and Avoidance of Human Errors

ERP implementation eases out the stress of manual business management.
It is the best solution to having a complete, precise, and up-to-date data record of the organisation's activities. It also increases the operational efficiency of the business.
An effective ERP system can help the users access data faster but also checks inefficiencies. Furthermore, company information is protected from internal as well as external threats.

You can ensure data consistency with Odoo in the example of a pre-sales department by;
Creating leads and categorising them in tags directly on the Odoo system.

Odoo allows you to prioritise your leads and understand timing on lead follow up.

Send messages directly from Odoo for internal (employees) and external (customers) using log notes. Using log notes, you can send messages to either employees or customers. Reminders can also be set on 'due date' for each of the tasks/notes.This tutorial below will help you set up Odoo log notes that are automatically sent when relevant criteria are met.

Keeping track of the pre-sales customer status easily- Converting a lead to opportunity moves it to the pipeline. (Pipelines are customisation to suit your business). It transfers all the clients data from leads to opportunities. Afterwards, you can set a timeline for winning over clients and easily monitor progress.

You can set a time frame for winning over an opportunity directly from the system.
ERP Creates a Single Source of System Data, Improving Efficiency and Accuracy

ERP gives the organisation a single, integrated system of record. Using this system, financial data can be accurate and current. This makes it easier to identify areas that require improvement.

Furthermore, ERP solves the problem of gate-keeping by giving access to information from any location of operation from one system. It also makes for an easy sales process.
For example, in the Odoo system;
- Access to information by employees on scheduled activities to avoid duplication.
- The sales aspect automatically generates quotations.
- Easily send out quotations.
For some organisations, they might make a mistake in setting up a sales orders. The manager confirms it before the quotation is sent. Because once sent, you can't get it back. Once an order is validated, it's done.
You can set up your inventory process for customer deliveries triggered based on your sales orders and invoicing policy across multiple locations or warehouses.
You can monitor your employees' activity. Inventory is monitored and if data and figures were manually imputed or generated by the system, you can tell. This is because all the activity details are displayed.
Easy Access to Data and Silos of Information


With multiple silos of information, data is not available for the right people, at the right time and in the right format. This increases costs and time to get a decision made.
Odoo ERP provides one integrated system to bring together all the different types of information that companies need to succeed. It helps you manage information centrally so that everyone has access to the same, up-to-date data and insight at all times. Allowing them to make better decisions more quickly and increase productivity.

With security and controls in place to only enable employees access to see information within their job function. This core aspect is a key to any successful project delivery.
Odoo ERP brings all these different departments together by providing a single source of truth for each key area of your business. You can easily share data across every department, keep everyone up to date, and know exactly what's happening in real-time.
Business Insights Availability which Leads to Better Decision Making

ERP implementation is a strategy to bring better business insights for your organisation or enterprise.
It gives you an easy visualisation of business data for better decision making.
This is done by analysing business information like sales, orders, inventory, personnel and others using ERP software. It helps companies be more competitive as they can better compete their business goals and improve performance using the collected data.

Access to First Hand Financial Reporting

This process is traditionally done with email or excel based work flows where a lot of manual data entry and repetitive tasks are involved, which fundamentally creates errors in the final deliverables. However, the Odoo ERP system enables companies to access financial reporting data from anywhere. It can be used to oversee corporate financials, from analysing your stock to managing purchasing.
Sales reports are easy to create with the sales module.
Instantly track purchases and payments and build up an inventory report over time
Results can be exported to Excel (xls and xlsx format), PDF, Word Doc, Image or CSV file, whatever you prefer.
Timely Information



What is the Next Step?


erpSOFTapp is one of the world's leading process enhancement companies delivering software solutions that have a direct impact on business performance, from large multinationals to smaller businesses across all sectors.
We are a Software Consulting Company specialized in ERP business software. With our expertise on the best ERP solutions, we provide small, medium and large businesses with an integrated solution for Management Information Systems.
MAKE YOUR BUSINESS WORK BETTER FOR YOU.
Join us and make your company a better place.